Keep Your Cool with Our Knowledgeable AC Repair in Hilliard, OH
It may be worrisome when your air conditioning refuses to work. Don't get worked up. As an alternative, let the expert West Jefferson Plumbing and Heating, Inc. staff bring back your cool air speedily with our AC service in Hilliard.
We're legendary for fast service that's finished correctly the first time. So, you can rely on on our techs when you have get your AC going again quickly.
Whatever you need, you can rely on us to take good care of your air conditioner. Our experts can take care of a wide range of your problems, from emergency AC repair to common repairs.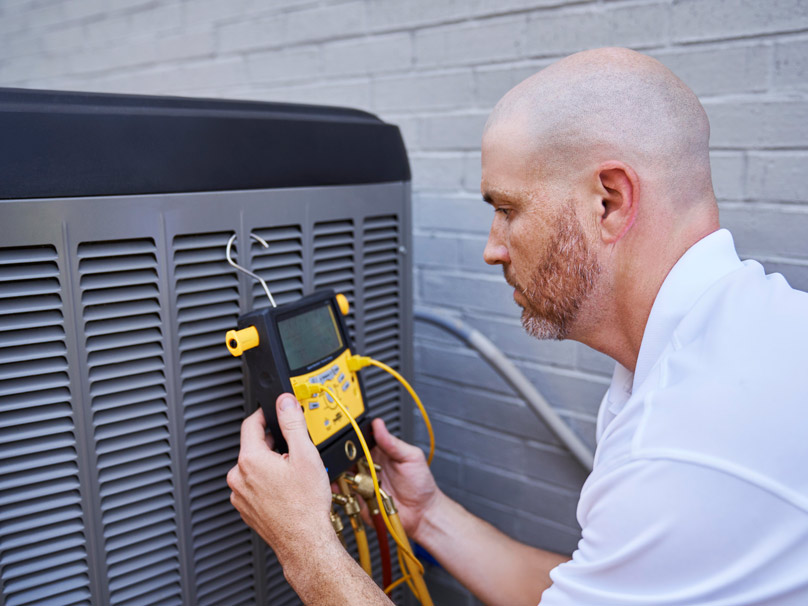 AC Service in Hilliard and Surrounding Areas
Reach out to the specialists at West Jefferson Plumbing and Heating, Inc. when you are looking for fast AC repair in Hilliard.
Most repairs can be lessened with yearly maintenance, so it's a great opportunity to review our routine maintenance plans while we're working on your AC. This service helps your air conditioner operate without trouble and may make it more efficient
When repair bills are growing, it's time to begin thinking about AC installation. Finding a modern air conditioner might seem tough, but our professionals make it easy. We'll help you choose the rightsystem for your needs.
Ready to request air conditioning services? Call us at 614-879-9091 or contact us online today.